There's always something new on the Strip. I noticed this promotional display last Saturday when I was walking out of New York-New York to the Park promenade area. Before you reach this side exit, there is a display promoting newly added scenes to Zumanity – the adult oriented Cirque du Soleil show that is in residency at the New York-New York hotel.
You can have your picture taken in a tub. Apparently this is a prop from the show, which I have not seen. There is also a photo op where you can have someone take a picture of you next to sexily clad women.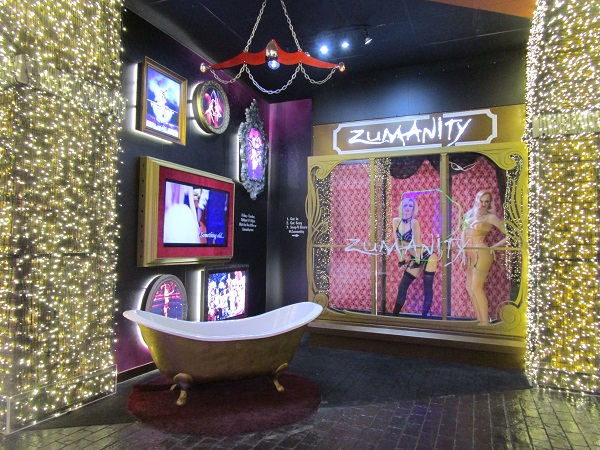 This is me standing inside the glass case.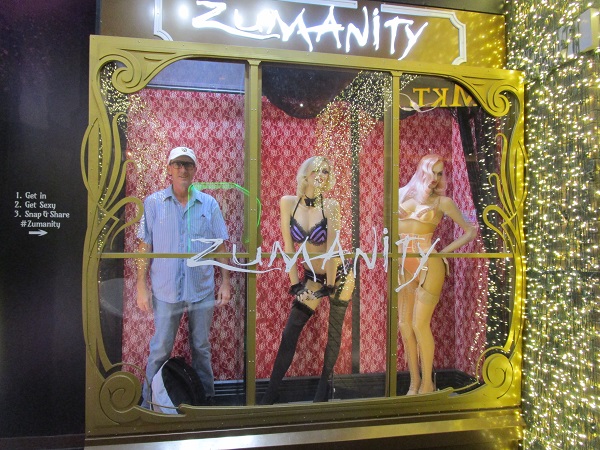 I don't look as happy as I should be.