This is a great place, and I have made it an annual part of my Christmas celebration. It's great for kids, and adults usually find it enjoyable as well. I certainly do. I took my children here every year when they were younger, and even now, my youngest, although grown up, still enjoys coming here.
There are several rides for children. Usually they are the same from year to year. There is a carousel, a train, a slide, and even a small miniature golf course. But the Magical Forest is what most people come for. There is a pathway that winds around trees that are decorated with Christmas lights and ornaments. Along the pathway, there are displays that have been made by local businesses who have sponsored the event. Many of these displays are the same from one year to the next, but there is always something new every year. The first time I saw the Magical Forest, it had a bit of a wow effect on me, and each year I still get this feeling when I first walk through the entrance.
I remember telling my youngest child, right about the time she started having doubts about the existence of Santa Claus, that the real Santa Claus would sometimes make an appearance here each year. Yes, it's true that the Santas you see in department stores are fake, but once a year, for a few weeks before Christmas, the real Santa Claus takes a quick vacation and comes to Las Vegas. He comes to Las Vegas because he can take off his Santa Claus suit and walk the Strip in regular clothes without anyone giving him a second look. While in Las Vegas, he sometimes comes over to the Magical Forest.
Sure enough, there is a special house where Santa Claus can be seen, and children can sit on his lap as well. There's even a sign that says this is the real Santa Claus. Even a skeptical youngster may be impressed. Mine was.
The Magical Forest is run by a charitable organization called Opportunity Village, and all of the proceeds will go to a good cause. It is open for most of December and a few days after Christmas. Each year the days and hours may change a little, so it is best to get the latest information from their website.

At the time of this writing, summer was just beginning, but they update their site with more information the closer it gets to Christmas.
You can call for current pricing and more information
Phone: (702) 225-9627
Address: 6300 W. Oakey Blvd., Las Vegas, NV 89146
The entrance to the event can be found around the back facing the parking lot that is a part of the College of Southern Nevada (CSN). You can buy tickets at the gate or buy them online.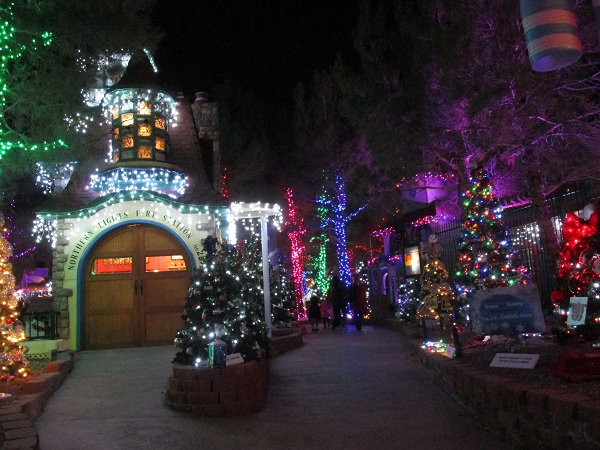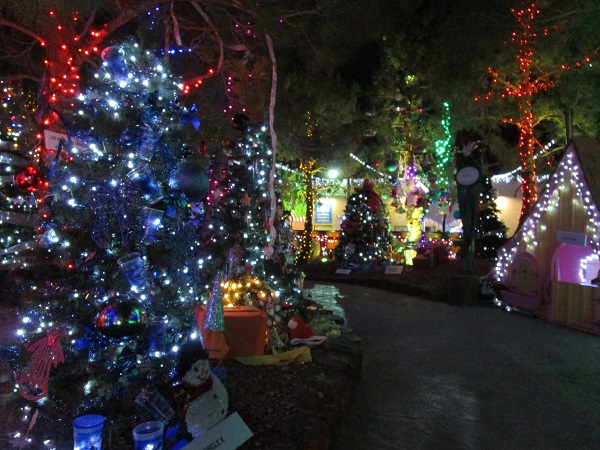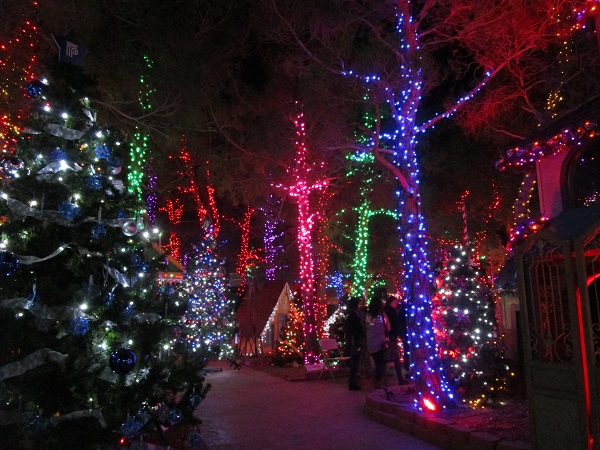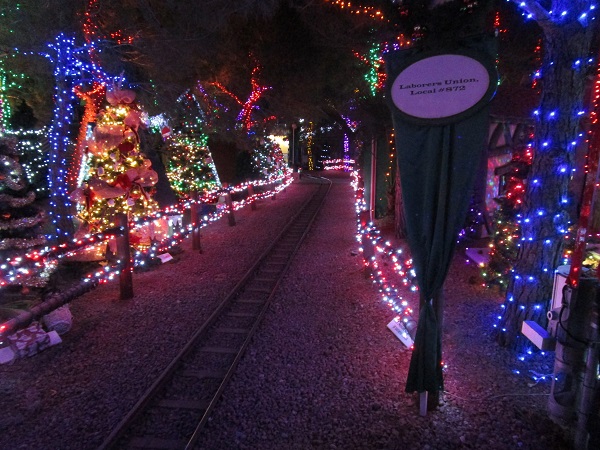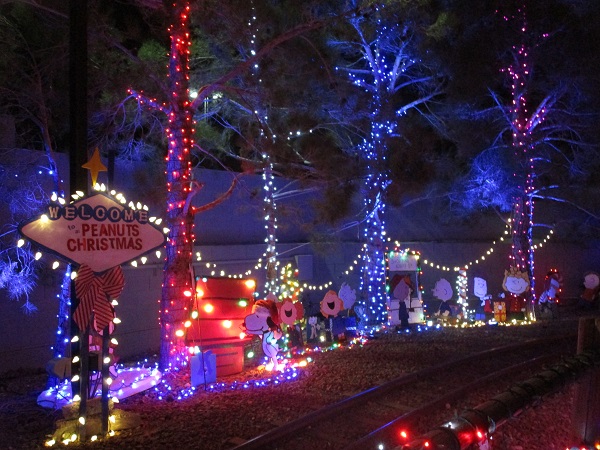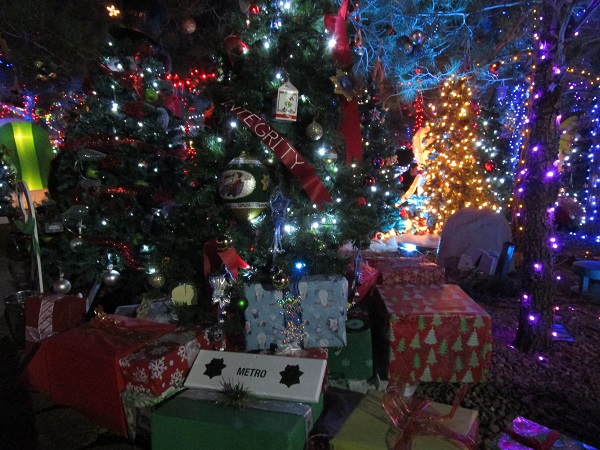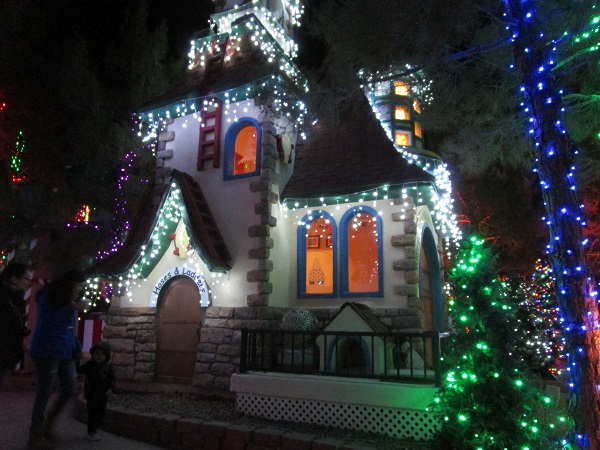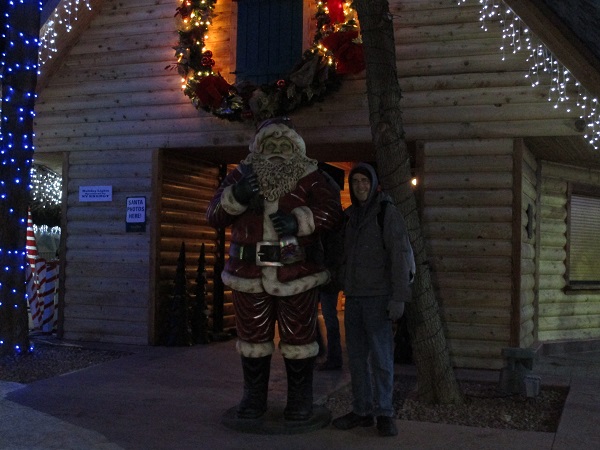 Merry Christmas
Matt
For more things to do in Vegas off the Strip read our publication
Free Things To Do in Las Vegas Off the Strip – Away from the Neon Lights by Matt Lashley
This book is currently available:
As an eBook in Kindle format on Amazon
It is also available in Paperback on Amazon
ISBN: 1545575398