This is a new attraction that can be found at Bally's hotel and casino. This is a simple miniature golf course, similar to what you'll find at another local miniature golf course, KISS Monster Mini Golf. In fact, they are owned by the same company. The basic ideas are the same. You have 18 holes, and each hole, with a few exceptions, is simply a maze-like configuration. And all of this is in a black lighting environment.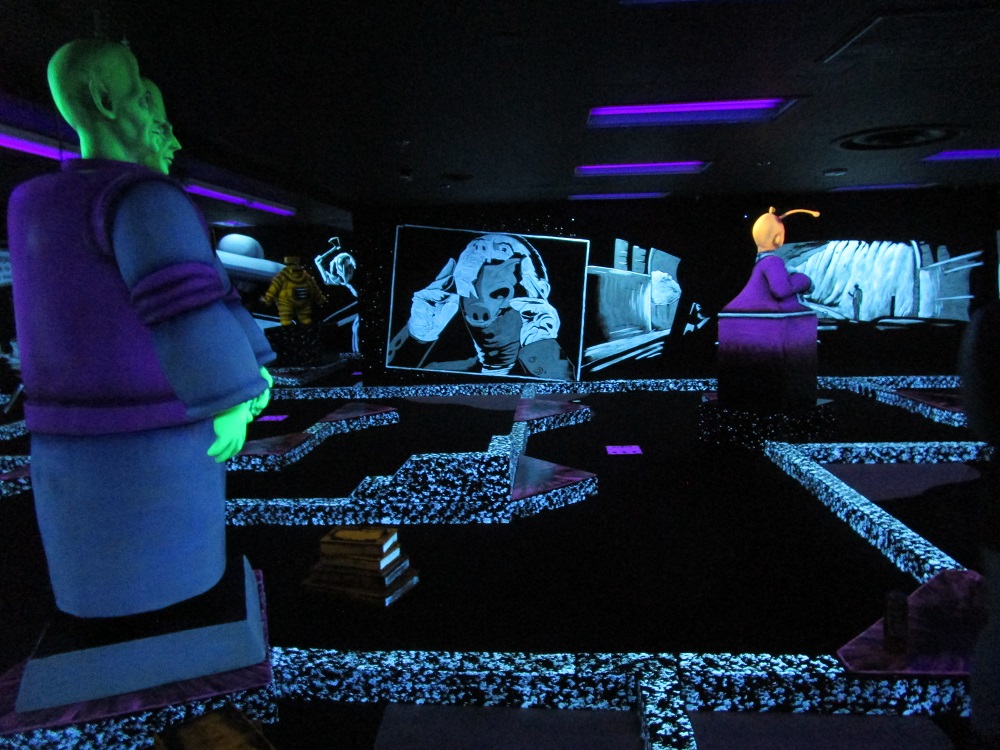 What makes these courses special is the ambiance. Whereas the KISS golf was enjoyable, I was not a KISS music enthusiast. The Twilight Zone, on the other hand, is a show I always loved, and is without a doubt the reason I enjoyed this miniature golf so much.
All of the walls are covered with original art depicting various episodes of The Twilight Zone.
Here's a photo of a wall mural. On the right side is a painting from one of my favorite episodes, "To Serve Man."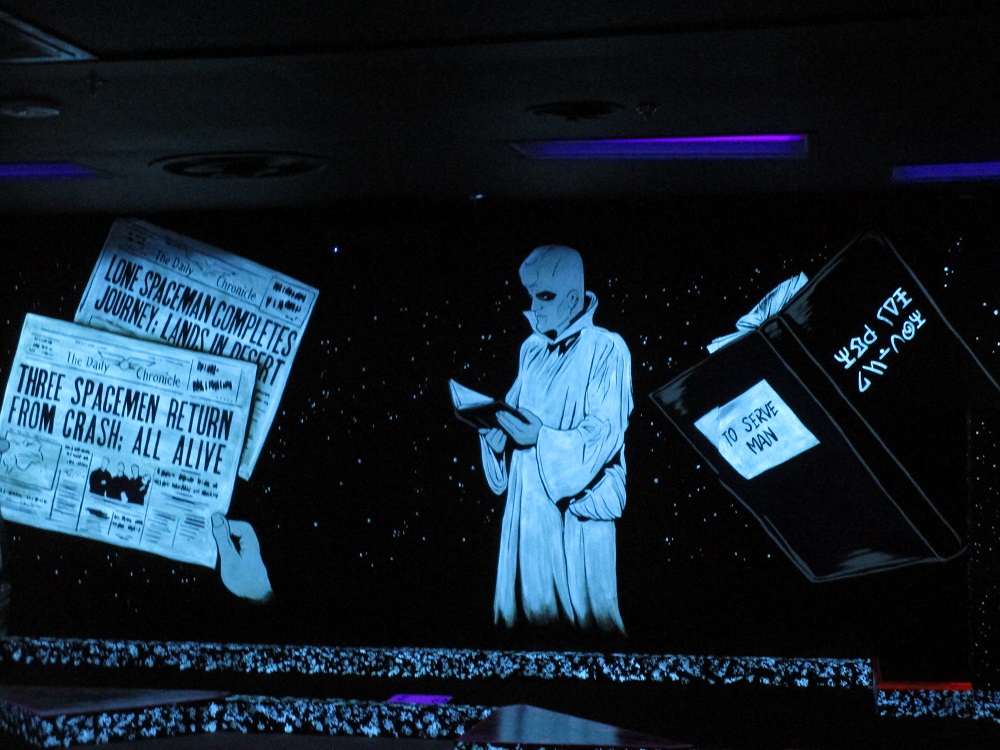 There are also models of characters and objects from several different episodes.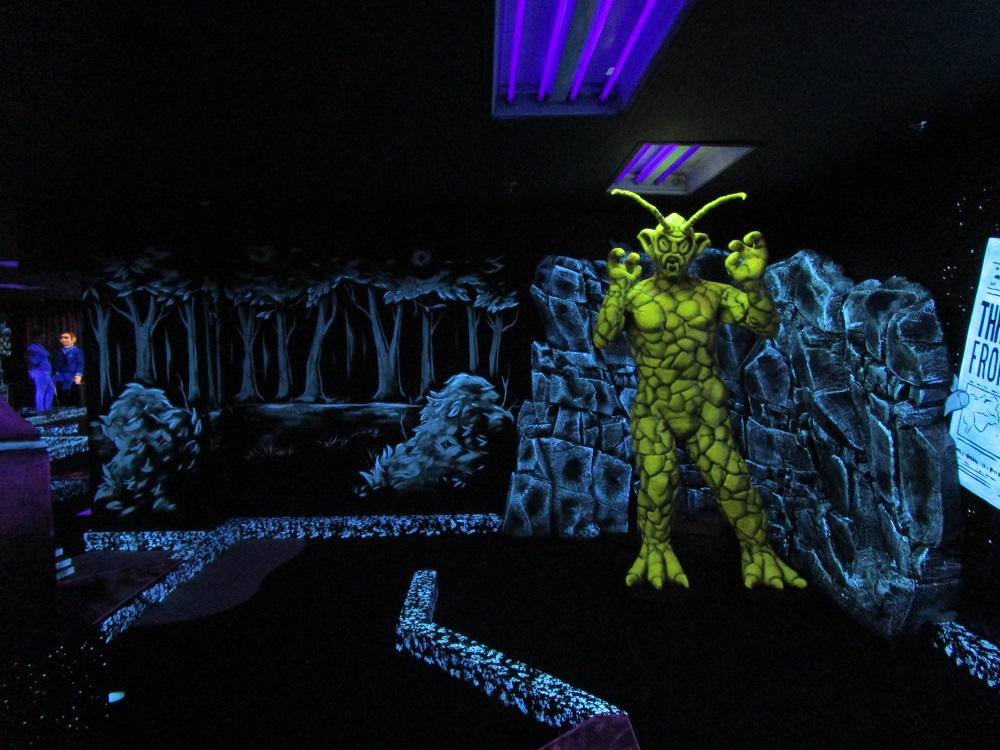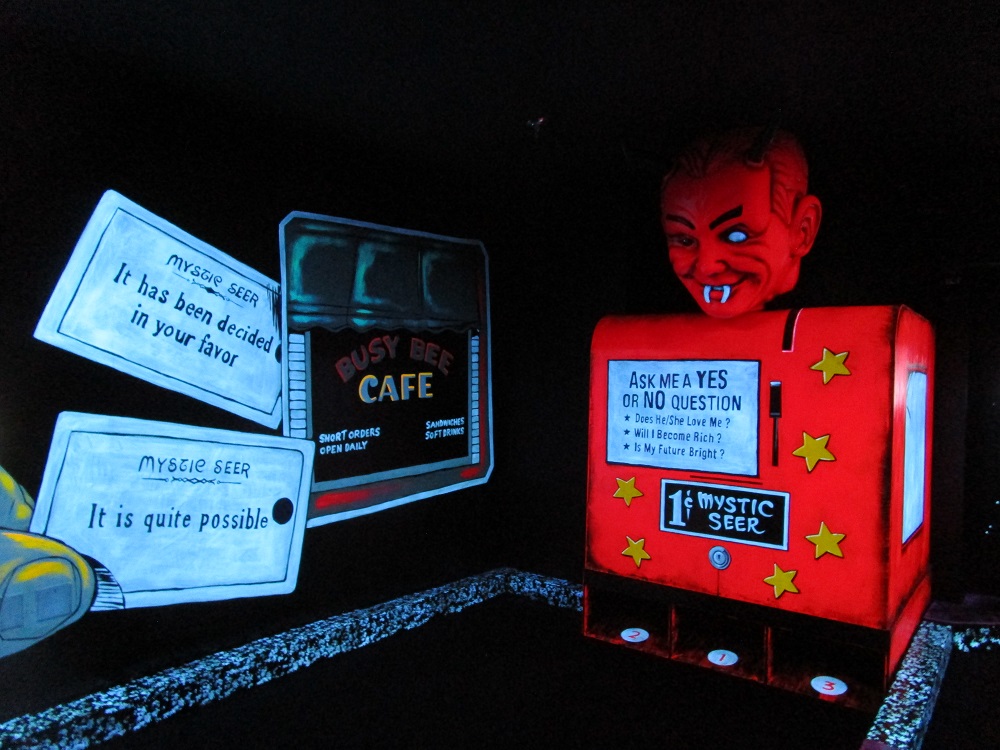 Overall, I enjoyed the experience, and not just for The Twilight Zone stuff. I was with some fun people. No one kept score. We just enjoyed each other's company.
There are a few other things here as well. There are some arcade games, and a bowling alley. Their bowling alley is four lanes, and it is not what people usually call bowling, but what used to be called duck pins. There is also some memorabilia and other items for sale related to The Twilight Zone.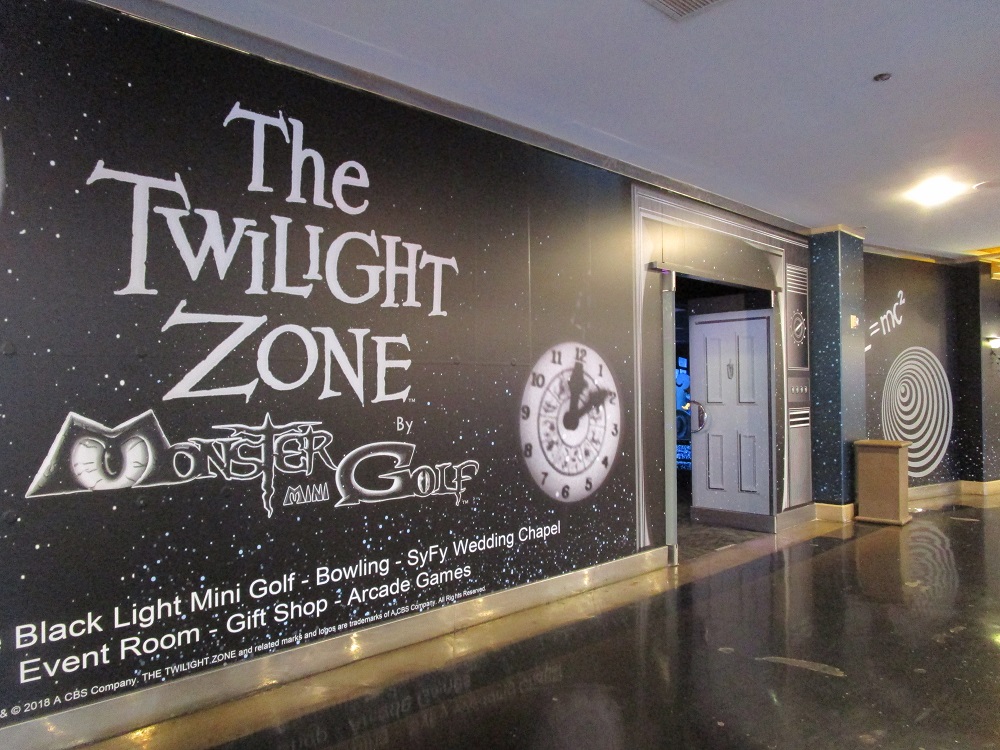 Twilight Zone Monster Mini Golf is located on the bottom floor of Bally's hotel and casino.
Address:
Ballys Hotel
3645 S Las Vegas Blvd
Las Vegas, NV 89109
Phone: (702) 333-2121