Okay, The Park is not really a place to shop, although there are a couple of places to get a bite to eat. Mainly this is the access point from the Strip to the brand new T-Mobile Arena, home of the National Hockey League expansion team, the Vegas Golden Knights.
You can enter the Park walking past the outside of New York, New York on the Strip.
Here is the official sign.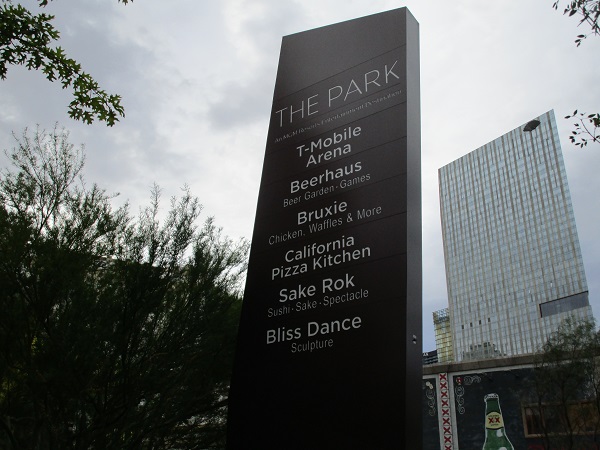 I have included a few photos of the walk from the Strip to the arena. It is usually a lot less hectic than walking on the Strip, so you might think about taking a leisurely walk here to get away from the crowd.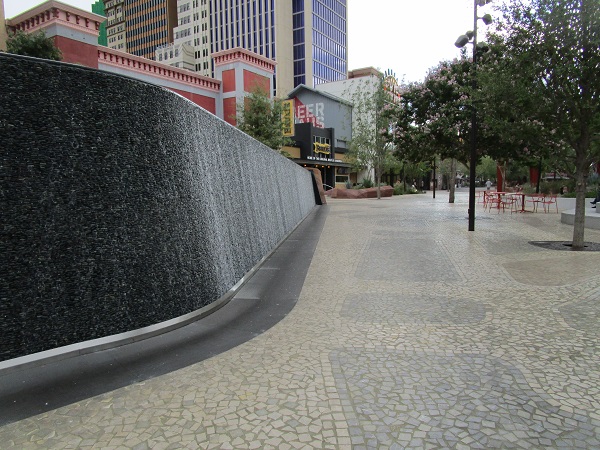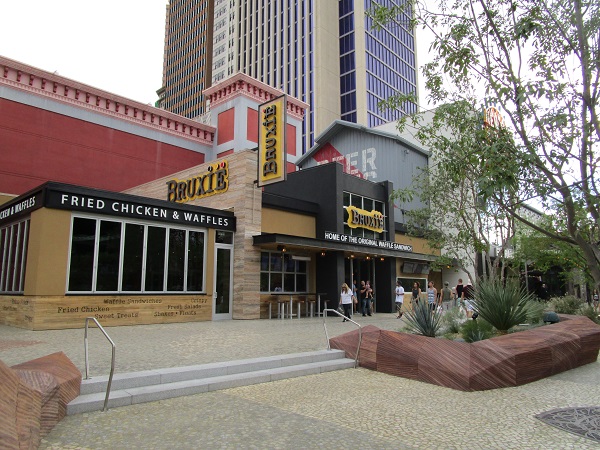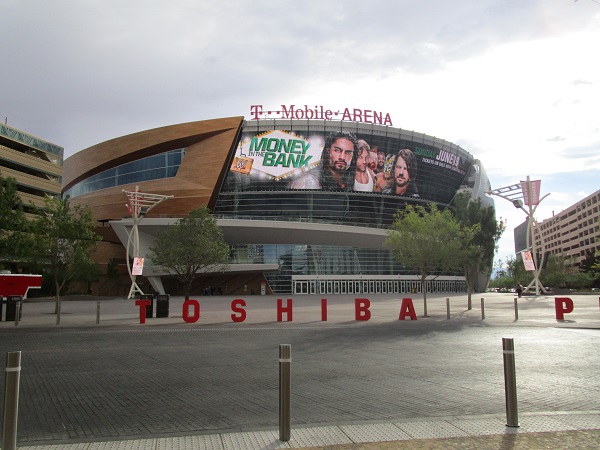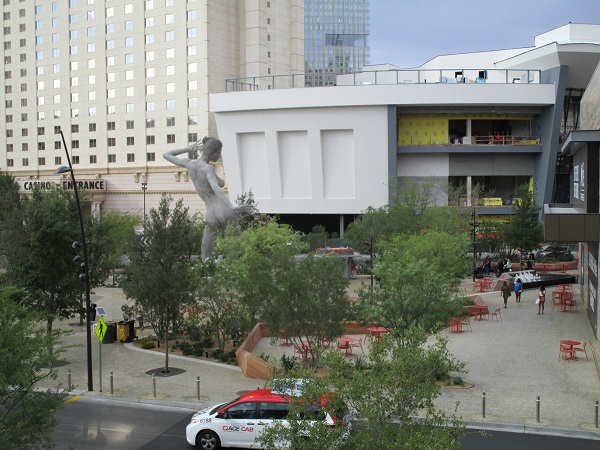 Blue Lego Man Sitting on a Bench at The Park
I saw this Lego man the last time I was at The Park. I don't know if it is still there.
MATT
For a self-guided tour of 18 things to do for free on The Strip, read our new book Free Things To Do on the Las Vegas Strip: A Self-Guided Tour by Matt Lashley.

This book is currently available:
In Kindle format on Amazon:
And it is available in Paperback on Amazon
It is also available on iBooks, Barnes & Noble, Kobo, Scribd, 24Symbols, and Inktera.