Cosmopolitan Ice Skating
Right after Thanksgiving, the Cosmopolitan hotel turns their swimming pool into an ice skating rink. I don't skate. I have trouble just walking, but I thought I would check it out this year. It's free to enter the facility. There is an admission fee to the ice rink and a fee for renting skates. But I just hung out for a little while.
You can watch the skaters, and they had a Christmas tree on a patio area to the side of the rink. Since the entire area is outdoors, you can see the through tall plexiglass. If you're near the ice rink, you may experience snowfall. They release snow periodically, at least they did when I was there, but it was the evening.
The ice rink is located on the fourth floor.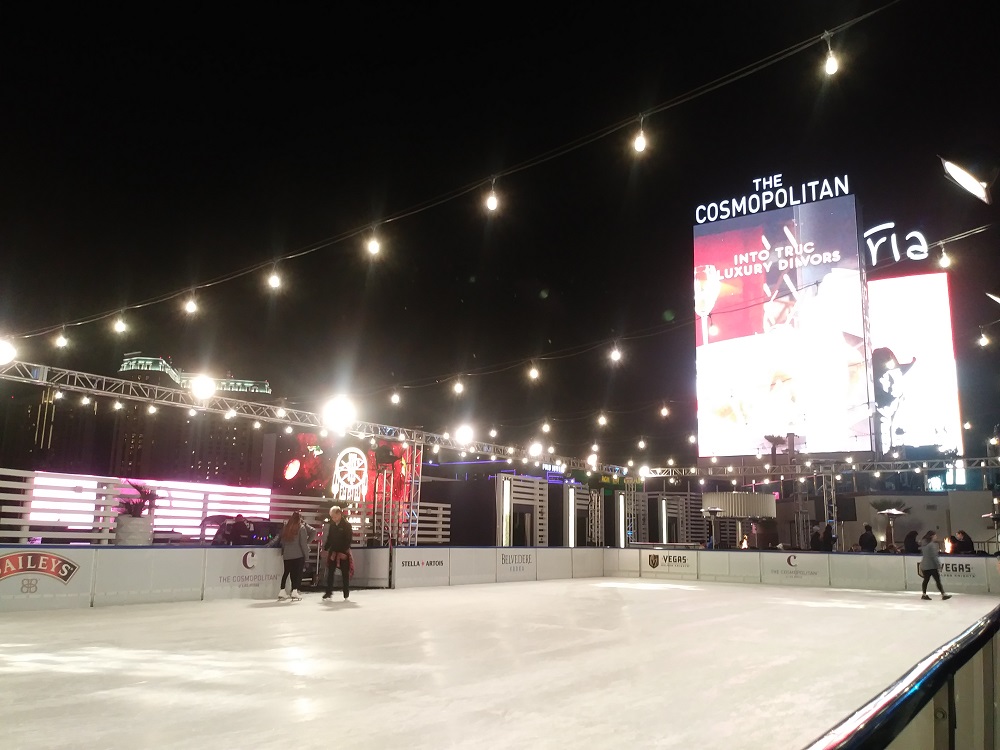 The Rink
The Christmas Tree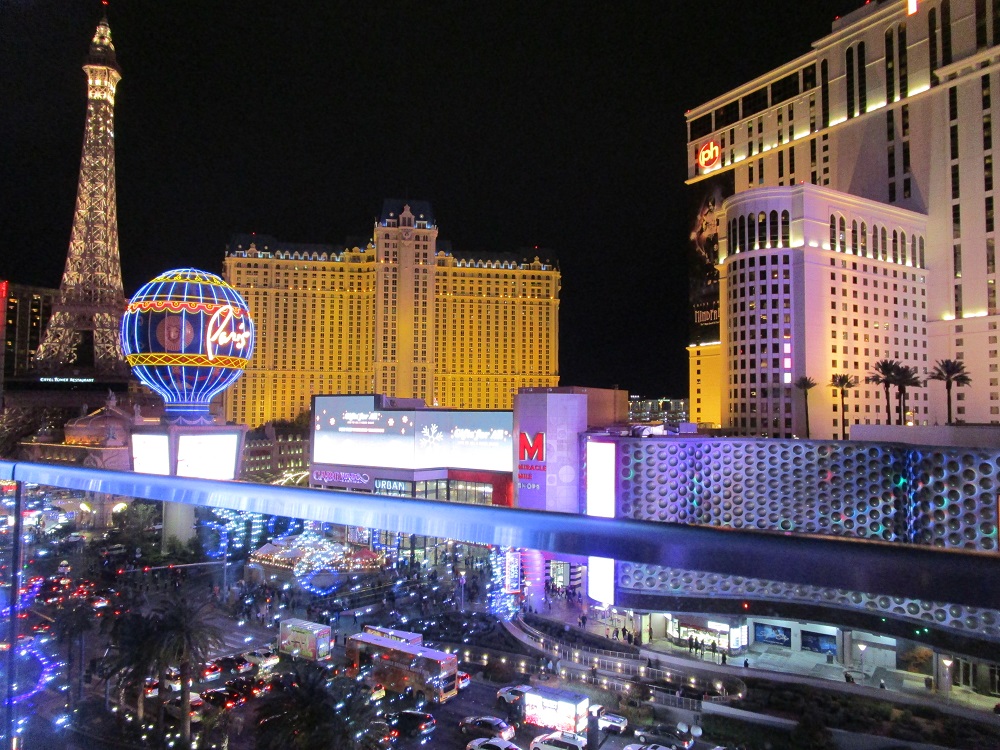 The Strip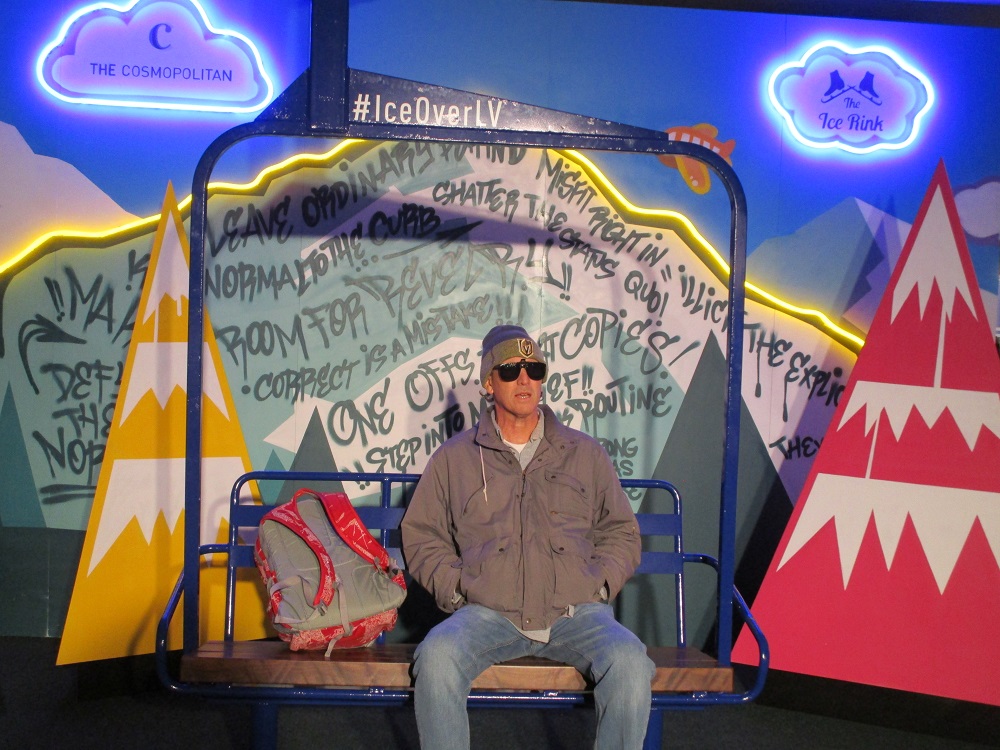 Here I am, chillaxin on a ski lift.
You can get more information on their website