The Bellagio Conservatory
This is the Chinese New Year, and it is the year of the pig. Here are a few photos of the conservatory at the Bellagio that is decorated to celebrate this. In this first photo, there is a large pig. For some reason, the pig doesn't seem happy.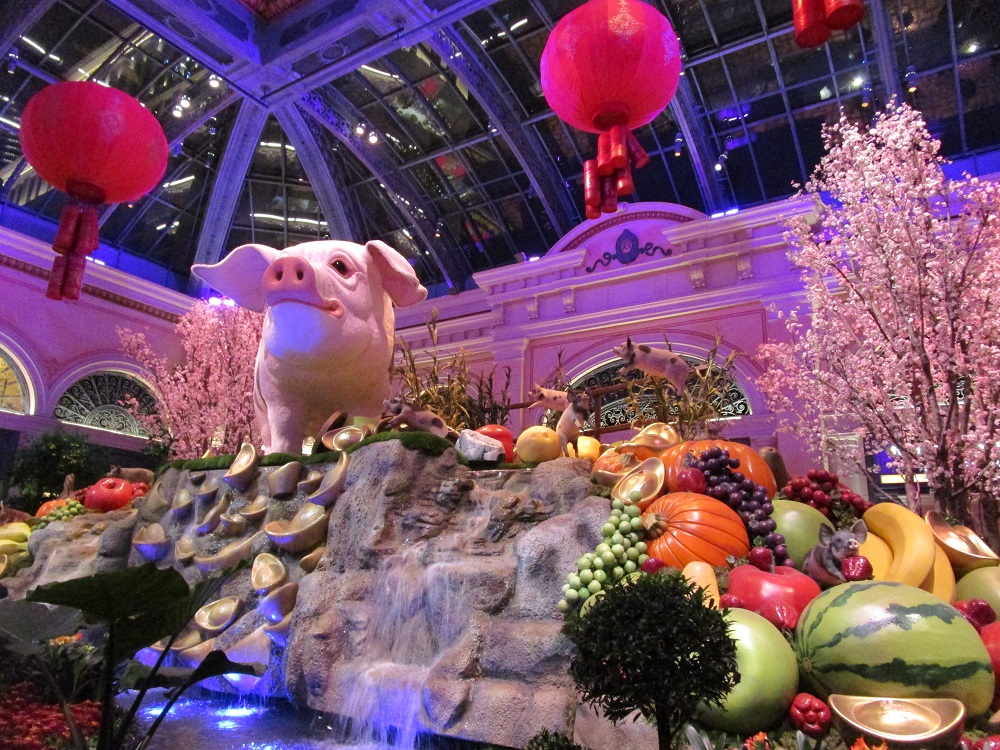 There were some small piglets that were moving as if they were flying.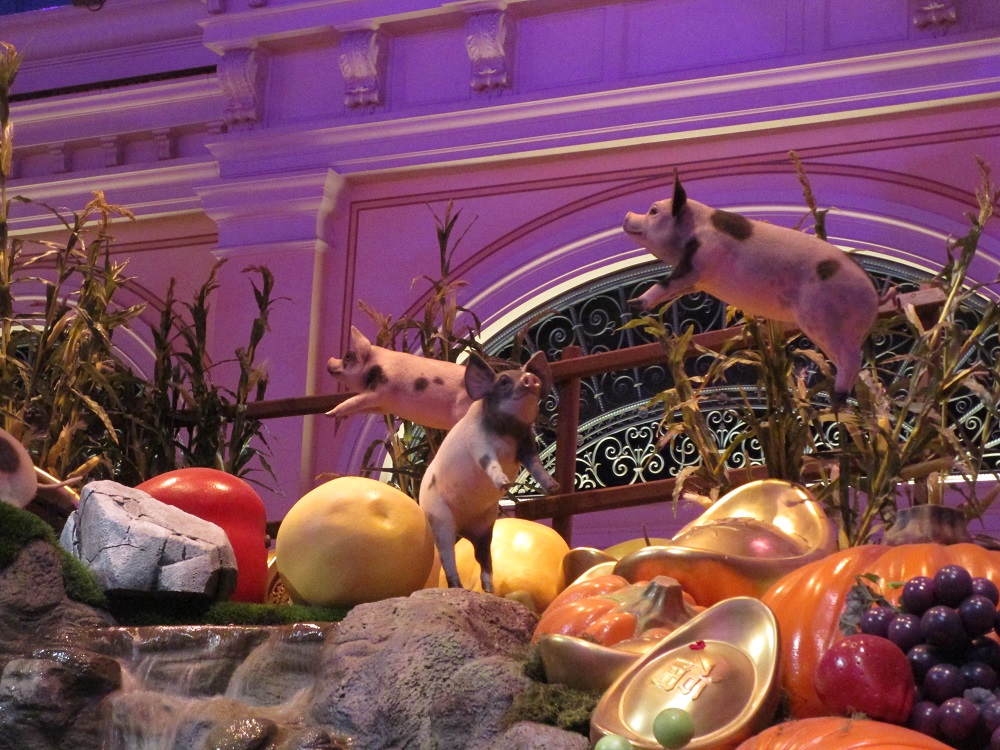 Here is one last photo of a corner of the room.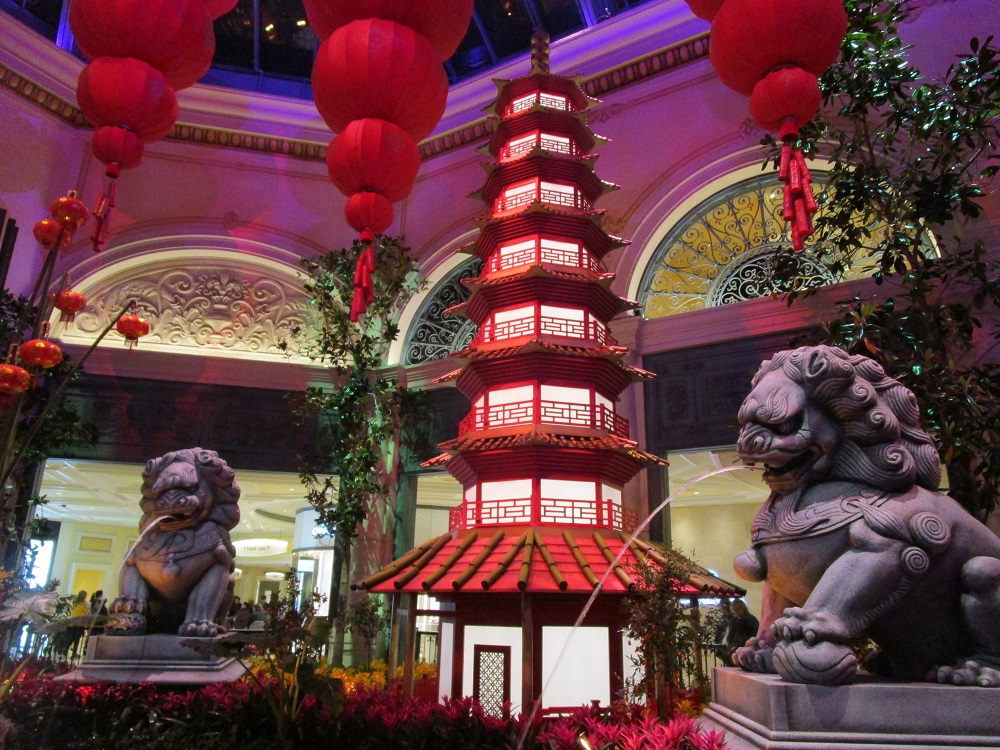 The conservatory is redecorated at various times of the year to reflect an important part of the year. It is always free to visit.